Read
Looking for a great book to read? Check out the links and tabs for news and reviews, award-winners and bestsellers. For reading lists of books available in our library, click on the reading lists link in Oliver.
 
Remember to ask the library staff if you would like further suggestions. Please feel free to email us with titles that you would like to see in the library, we always appreciate your recommendations!
 
Inside a dog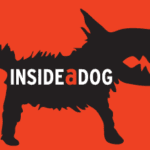 Inside a Dog is a website all about books created by young people, for teen readers. Find great reads, share reviews of books you love, discuss book news and hot topics and gain insight into an author's thoughts about writing and reading.

Review a Book
Share your thoughts about any book from CTHS Library by submitting either a star rating or writing a review on the Oliver catalogue.