Book Reviews
Review a Book
Share your thoughts about any book from CTHS Library by submitting either a star rating or writing a review on the Oliver catalogue.


There are plenty of review sites online. Click on any of these for recommendations for your next read and check out the book reviews on the library's Oliver library catalogue.
Book review websites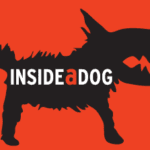 Inside a Dog – A website all about books created by young people, for teen readers. Find great reads, share reviews of books you love, discuss book news and hot topics and gain insight into an author's thoughts about writing and reading.
Young Adult Library Services Association (YASLA) – Book finder
Teen Ink – Book reviews
Good Reading – The hub for book lovers
Common Sense Media – Books for teens
Goodreads – Search and browse books
 
Young Adult Book Trailers
What are book trailers?
A book trailer is a video advertisement for a book, much like that of a movie trailer, in order to promote books and encourage readers. They may include actors performing scenes from the book, full production trailers, flash videos, animation or still photos set to music with text conveying the story.
[Source: http://sscllibrary.weebly.com/book-trailers.html]
Book trailer websites
Teen YA Book Trailers – Pinterest page
YA Book Trailers – Children's Book Council
Create your own trailers
Get together with some friends and create a trailer of your current favourite book. Here are some tips to get you started: